Platz Da!
Educational Program for children and teenager 
The program will be held in German. For more information see the German text or contact us via mail info@klosterruine.berlin
Klosterruine is a member of the education network "Educationnetzwerk der kommunalen Galerien" of Fachbereich Kunst, Kultur und Geschichte, Bezirksamt Berlin Mitte, which is making this offer possible and funded by the program "Lokale Bildungsverbünde sichern und stärken" of Senatsverwaltung für Bildung, Jugend und Familie.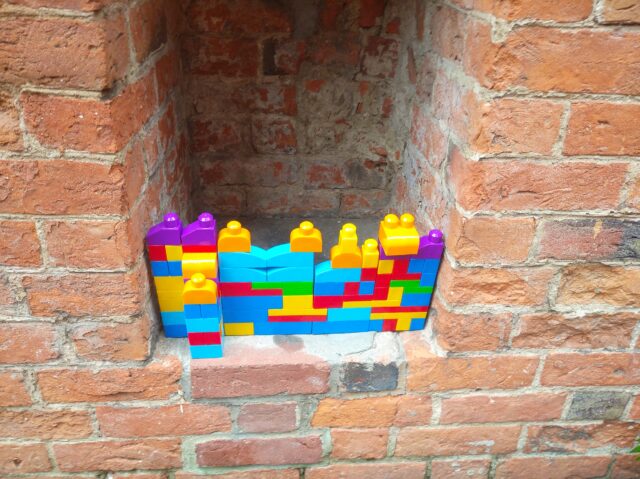 GUIDED TOURS FOR ADULTS
GUIDED TOURS THROUGH THE FRANCISCAN MINSTER RUINS
The focus of the guided tour is on the history of the various ways the Franciscan minster has been used, as well as on its significance as a relic of early sacred brick Gothic architecture (Backsteingotik) in Berlin. During the tour various selected artefacts, like moulded bricks and funerary monuments, will be presented and discussed.
The free tour is offered during the summer: it is conducted in German and lasts roughly 60 minutes.