Practicing Futures While Grieving in Eight Movements
Frédéric Gies, Zeina Hanna, Justyna Stasiowska, Uma Breakdown, Siegmar Zacharias, Steve Heather, Carolina Mendonca, Catalina Insignares, Lydia Röder, Oisín Monaghan, Maciej Sado, Alice Heyward, Theo Ilichenko, Ilias Gkionis aka Ginger
Aug 26 & 27, 2022, 6pm - 11pm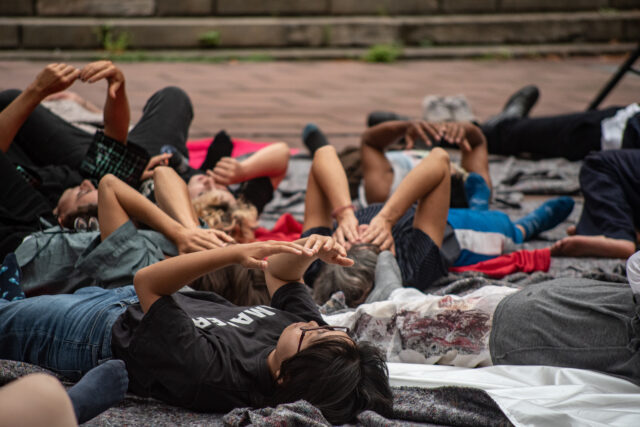 Grief follows loss. Of someone else, of something and sometimes of ourselves.
But grief is not an absence. It's relational and it is moving and it resonates with affective dissonances. As such, it is a mode of inhabiting our shared vulnerabilities and inherently social and political. Practices of grieving may engender a shared sense of sociality and communality, an experience that may even bring joy and pleasure.
With the program at Klosterruine, we – the curators Siegmar Zacharias and Christopher Weickenmeier – aim to de-privatize an experience that is universal but not nearly as monolithic as Western societies may have us believe. In a space of a 13th century ruin, artists, grief workers and activists are invited to complicate the idea of grieving and to articulate the collective dimensions of a feeling most of us are all too often left alone with.
Curated by Siegmar Zacharias & Christopher Weickenmeier
The program is part of In Ruins, a cross-district collaboration between Galerie im Turm and Klosterruine Berlin.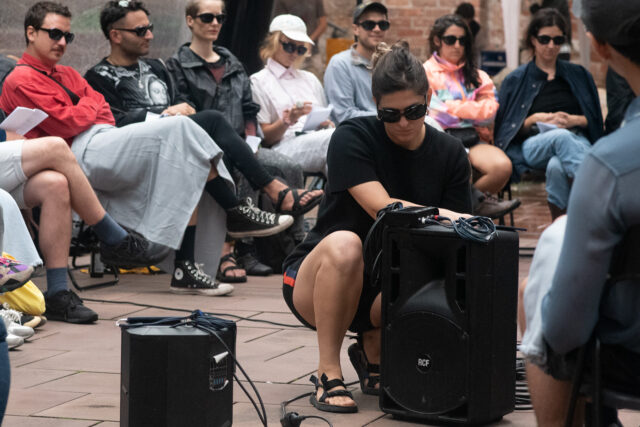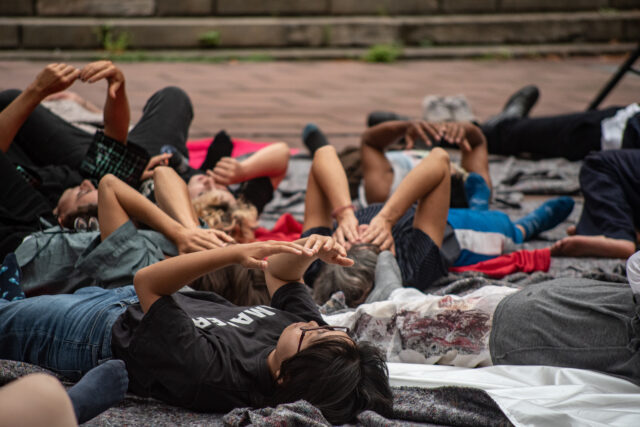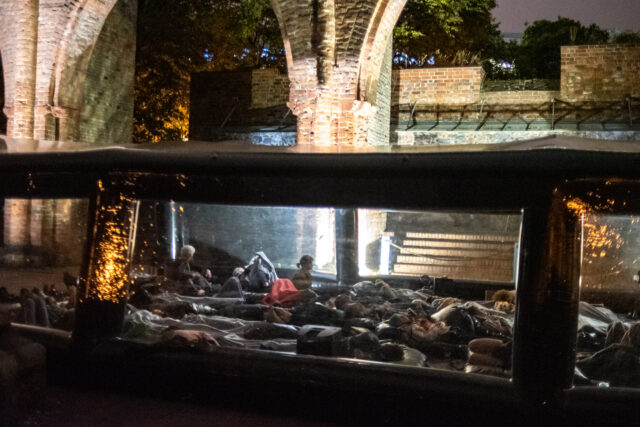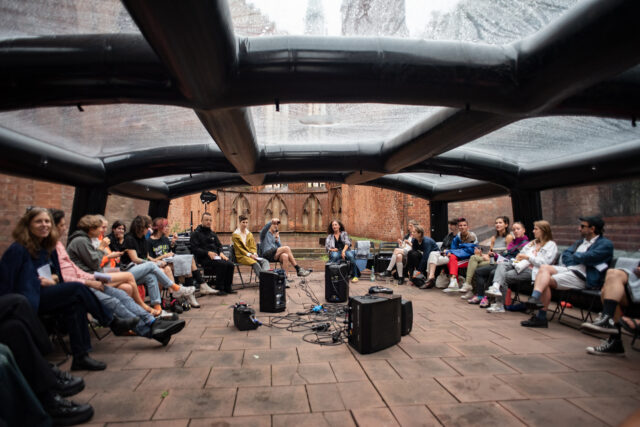 With the kind support of Senatsverwaltung für Kultur und Europa, Fonds für Ausstellungsvergütungen and the Bezirkskulturfonds and in cooperation with visitBerlin.