Klosterruine X Pogo Bar: omnivore_excerpts
July Weber with Fifi X Abortion
14 Aug 2022 19:00 Free admission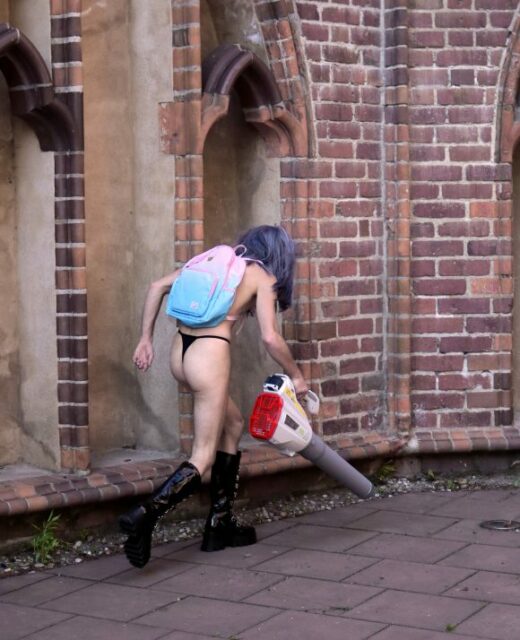 With omnivore_excerpts the choreographer and visual artist July Weber and the musicians Fifi x Abortion present excerpts of a larger performative work in progress with which they engage into the concept of chimera: a term that relates to a mythological and a scientific phenomenon, a hybrid being between different animal and human bodies.
The work looks at topics that can at first be understood as binary opposites, such as animals and humans, ancient and contemporary, nature and urban, trust and fear, improvisation and composition, death and birth, spirituality and rationality. However, the performers aim to examine the whole spectrum between these contrasting concepts in order to interact with possible gradations, ranging from coexistence to intersection.
Fifi x Abortion meld together brains and bodies, while searching for red tension, and tender bliss when they play together. They draw from their backgrounds in hip-hop, electroacoustic, free improvisation, different kinds of Tanzmusik, punk, and metal to create trippy, intense sonic vibes to physically communicate with other bodies.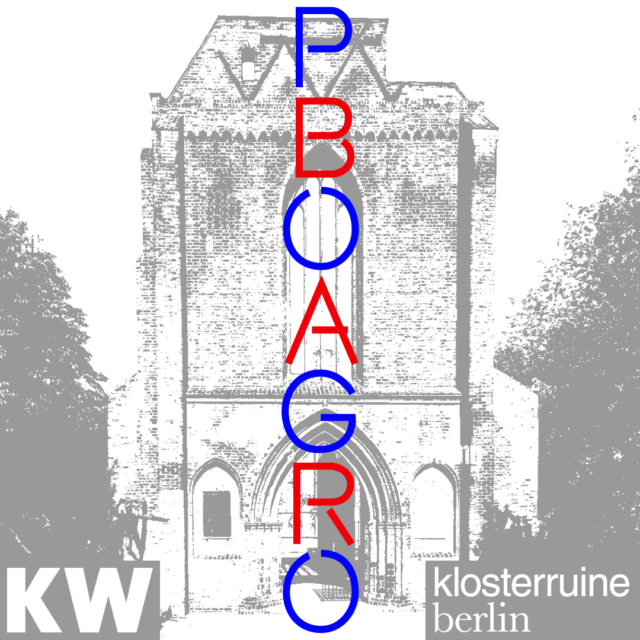 In the summer months of 2022, Klosterruine and Pogo Bar join forces and merge their love for performative practices in order to present a series of three events in the ruins of the Franziskaner-Klosterkirche.
Klosterruine x Pogo Bar is a unique collaboration between the Klosterruine Berlin and the Pogo Bar of KW Institute for Contemporary Art, curated by Sofie Krogh Christensen, Léon Kruijswijk and Christopher Weickenmeier. The events will take place in the Klosterruine in Klosterstr. in Berlin-Mitte during June, July and August.
With the kind support of Senatsverwaltung für Kultur und Europa, Fonds für Ausstellungsvergütungen and the Bezirkskulturfonds and in cooperation with visitBerlin and KW Institute for Contemporary Art.