While the Angels are Naming Us
Simone Fattal
25 Jun – 1 Aug 2021 29 Jul 2021 18:00 Artist Talk with Simone Fattal 1 Aug 2021 20:00 Reading in Ruins with Stephan Geene, Erin Honeycutt, Susanne Leeb, Siddhartha Lokandi, Mirjam Thomann, Maxi Wallenhorst, Christopher Weickenmeier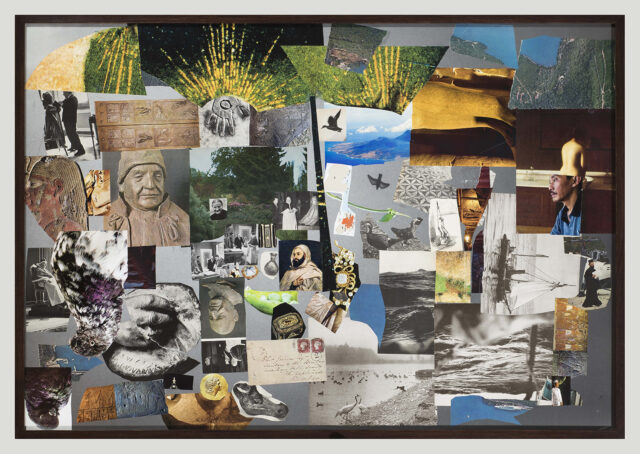 Its the late 80s, Simone Fattal just made her first sculpture and gives it the title: Torso found today in downtown Beirut. But whose torso? How old is it? And where is the rest? Bringing Fattal's exhibition to some kind of close, Reading in Ruins attends the historical porosity of the body, its fragmentation across space and time with a public reading of texts from various backgrounds —autofictional writing, socio-psychological science, philosophy and poetry. While the Klosterruine quickly evokes the romanticism and spectacle of the ruin, this readingaims to undo any projection of lost whole(some)ness and instead, to make us sit with that whats left.
To Simone Fattal, the present is riddled with memories, myths and a ghostly symbolism. At Klosterruine, she stages an anachronistic and interreligious scene. In order of appearance: an Algerian commander, a pope, two angels and a god with 99 names. Fattal's haptic and intuitive sculptures render history a material that requires constant molding. Reminiscent of Walter Benjamin's "angel of history", the spectator is invited to follow the invisible gaze of Fattal's angels and see what they see: Ruins amongst ruins.

Funded by the Senatsverwaltung für Kultur und Europa, Fonds für Ausstellungsvergütungen und dem Bezirkskulturfonds. With the generous support of the Bureau des arts plastiques des Institut français and the French ministery of culture.